Summer has passed but I didn't enjoy it because we only visited one place and didn't enjoy water much. Well, it's now rainy season but it doesn't mean I'll stop searching for beautiful beaches especially in Quezon, Province. I hope next summer the family will visit/enjoy different beaches especially nearby beaches.
I'm from Quezon but I didn't know there are many beautiful beaches in our province. Have you heard about Borawan? I heard this place to my sister. Her friends went to this beach and they said it's a beautiful place. Well, I thought we are going to visit this beach last April to celebrate sister's birthday but I don't know what happened. Maybe next time, hope so.
Anyway, wonder why the beach called Borawan? They said it's a mixture of Boracay and Palawan; it's actually one of the hidden gems of Quezon, Province. Borawan has its own spectacular rock formations like the limestone cliffs of Palawan and crystal clear water and white sand of Boracay. I have been in Boracay many years ago and I enjoyed the fine powdery white sand and crystal clear water though travelers visited Borawan said; the beach doesn't really have that fine powdery white sand of Boracay and the limestone isn't as grand as those in El Nido but having both features in one place; white sand of Boracay and limestone cliffs of Palawan makes Borawan beach exceptionally beautiful.
Here are some photos of Borawan that I grabbed online. I hope next time I will share our own photos in this place, crossing fingers =)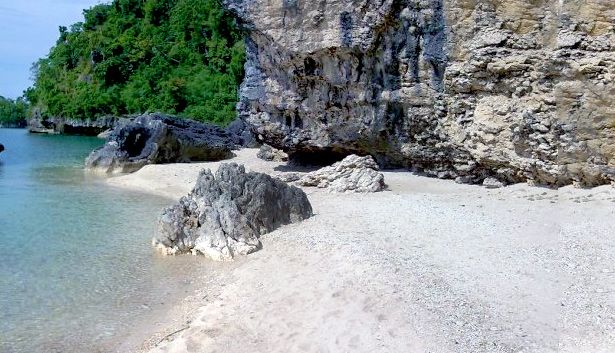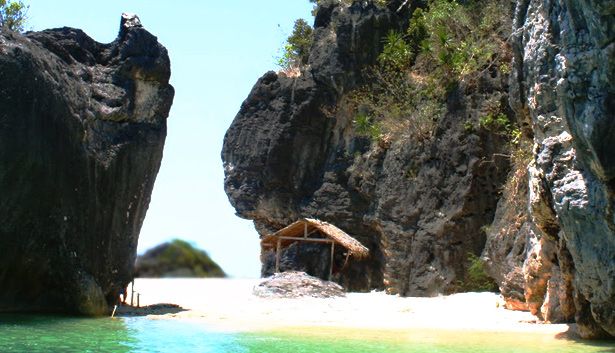 Borawan is an undeveloped beach however many are already interested to visit and many travelers have been there. It is located in Brgy. Lipata, Padre Burgos, Quezon. I hope soon this beach will be developed because for sure it will be a big hit especially to all travelers and those who are looking for some adventures.