Summer is here already in our part of the world. For sure many are already planning what to do or where to go. As for my family we don't have definite place to visit but some members of the family suggested visiting the summer capital of our country. So, will see if this plan pushes through. If I will be asked I want to visit other nearby places because we went there many times. Well, I like the place because it's beautiful and it's chilly there but thinking how far the place about 6-8 hours drive makes me think twice. Still, I prefer to visit nearby places but still everyone in the family will enjoy.
Also, if given a chance, I will be willing to spend summer in other country. This is once in a lifetime opportunity so whether it's near or far, for sure I will take it. There are many good places around the world to explore and enjoy; one of them in New York City. There are many good places and museums to enjoy in this city. Travelers in this place wouldn't want to overlook Statue of Liberty, Empire of Liberty, Ellis Island Immigration Museum, American Museum of Natural History, Museum of Modern Art (MoMA), The Metropolitan Museum of Art, Central Park, Times Square and a lot more. Also, who wouldn't want to enjoy their Broadway shows?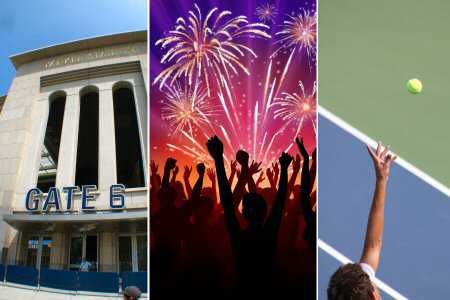 It's impossible for me to visit NYC today, but who knows one day. For now I have to share to my families and friends who can possibly visit NYC. There is one site that offers New York City Vacation Packages that offers a variety of affordable broadway show and hotel packages. So whatever your purpose; take your family on NYC vacation, a romantic New York City getaway, tickets to a great Broadway show, see your favorite NYC sports team in action, visit NYC's landmarks and attractions, and to experience the Holidays in NYC all these things could be achieved through NYCVP (New York City Vacation Packages). They have a package that is right for you.