I'm back to blogging. I've been idled for months but now I'm definitely back from the thing i used to do for 5 years already. Honestly, this laptop haven't used for a long time also and just contented checking emails and other online stuff using cell phone. All my blogs were affected because of my laziness lately. Anyway, I was checking my photo files and saw photos of my daughter with her cousins last summer. The photos were taken last April when my daughter's cousins visited us all the way from Canada. See, these photos were taken 4 months ago and today is the only chance to share. So please laziness stay away from me haha. I want to go back to my regular blogging routine.
Back to the photos, I got jealous with my daughter because she went to Villa Escudero already (just kidding). I'm happy with my daughter though I wasn't with here, but still she enjoyed the place with my sister's family. My daughter sometimes doesn't want to go without me but this time she did it so I'm happy with my girl. And i can see her happiness in all the photos here.

According to their official site – Villa Escudero Plantations and Resort was founded in the 1880s by Don Placido Escudero and his wife Dona Claudia Marasigan. Originally planted to sugarcane, the crop was converted to coconut by their son Don Arsenio Escudero in the early 1900s. A pioneering agro-industrialist, he built the country's first working hydroelectric plant to supply his desiccated coconut factory and Villa Escudero, where he and his wife Dona Rosario Adap built in 1929.
Their children opened the estate to the public in 1981. From its humble beginnings, the resort has become a prime tourist destination for locals, overseas Filipinos and a wide array of foreign visitors to the country. It has a worldwide reputation as a showcase for the Philippines' rich cultural heritage, offering a beguiling glimpse of its history, cuisine, dress, customs and natural beauty a mere two hours away from Manila.
Here are some of my daughter and cousins photos.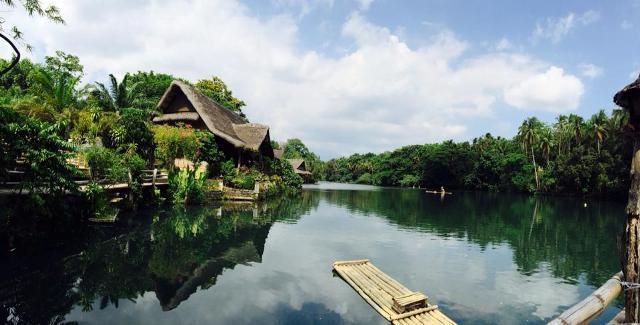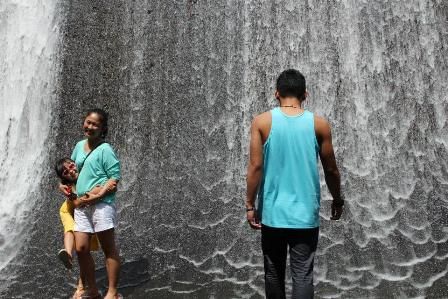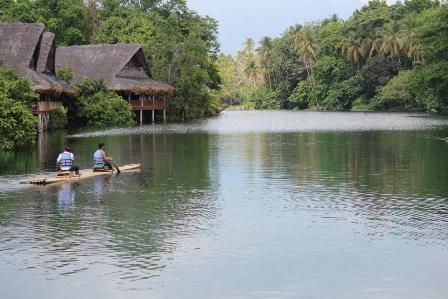 Bamboo Rafts
WaterFalls Restaurants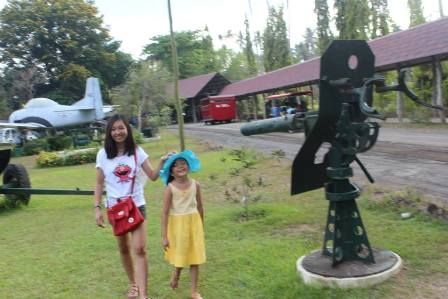 Playground
Hot to Get Here – Take the South superhighway and exit at 50A (Lucena, Legaspi, Batangas exit). Turn left at the Sto. Tomas junction. Head straight down, by-passing the town of Alaminos and San Pablo City proper. Slow down upon seeing Quezon arch and turn left immediately after.