This is the continuation of our Manila day last week. So after our shopping in Divisoria we went to Mall of Asia before going back to Lucena. I think we were there from 7pm till 9.30pm. Here are some of the photos at Mall of Asia. The first and second photos were taken outside the mall. It says I love MOA.

They are not in Sentosa Singapore. Still in Mall of Asia.

Inside the mall at the back of my daughter is the giant Christmas tree of MOA.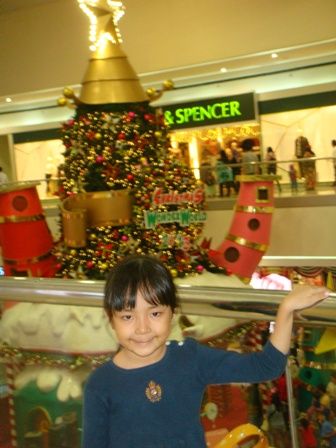 Santa Claus was there when we arrived but we were late on the picture taking activity.