How is your weekend so far? It's been raining all day long here in our place so we just stayed at home. Anyway, sorry just got back and haven't updated this blog regularly but as I promised last time I will share some of our photos taken at Isdaan in Calauan, Laguna.
This is the front view of Isdaan.
Souvenir photo before stepping inside. Here you can see small river with fake crocodiles.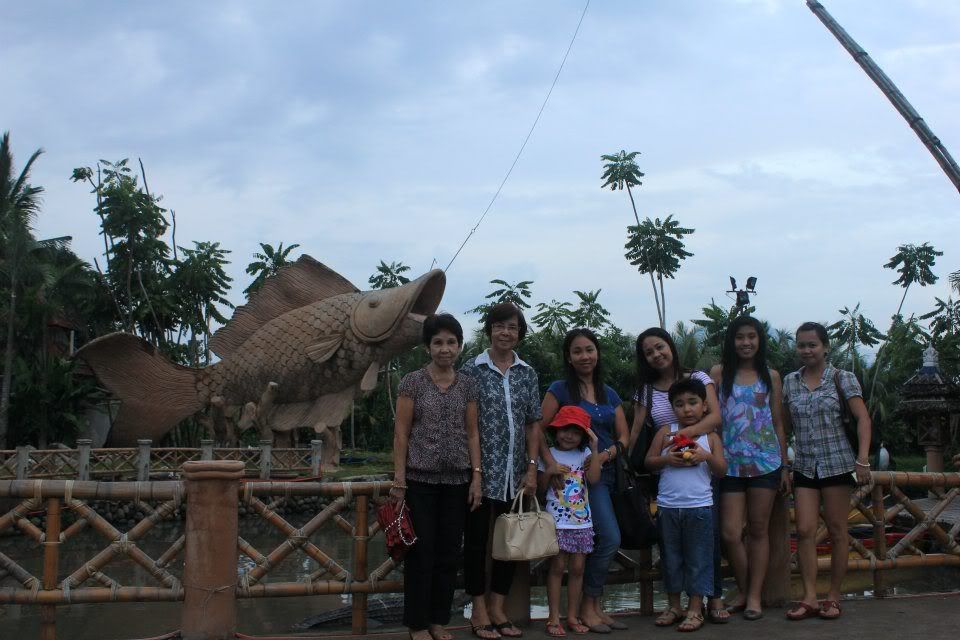 Entertain the guest with these men. They are not moving but once you give them money they will move or dance.
Another attraction inside Isdaan. Have any wish? say a wish … hit the bell and touch any part of Buddha.
Place where guest eats, there are small and big cottages available.
Another beautiful attraction, below is my niece imitating it.
The huge gorilla is in the house …
Meet Mickey and Minnie Mouse aside from them angry birds, other princesses, superman and other children's favorite are present.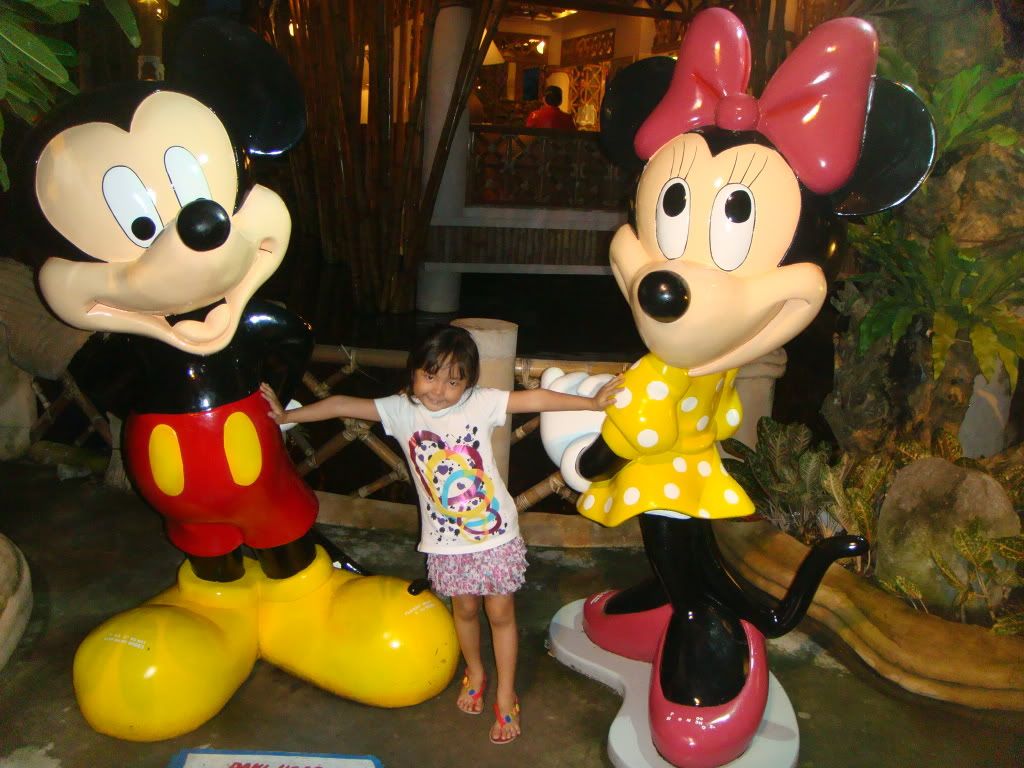 Release your anger by means of Tacsiyapo Wall.
Enjoy free boat ride just pay 20 pesos for banker.
There are many attractions to enjoy in Isdaan but we went there late so we didn't wander the place more.