Yesterday (October 15), an earthquake occurred at around 8:12am in Bohol island. I believed it was the strongest earthquake happened because it was recorded at 7.2. It's so sad because many people died and according to the last news I heard more than 140 already and hundreds were injured. The 7.2 earthquake was caused by vertical movement of the East Bohol Fault in southern Bohol. It was said that the energy of this earthquake was equivalent to 32 Hiroshima bombs dropped in Japan during the Second World War. So imagined how strong it was.
Aside from Bohol, Cebu and other nearby places felt the said earthquake. It was the deadliest earthquake in the Philippines in 23 years. I remember in 1991, I was in high school that time and earthquake also occurred we were in the classroom when the earthquake happened so we immediately ran to the field. We were not the center of the earthquake that time but we experienced it and thankful because nothing happened to us. I knew the feeling of those victims of earthquake yesterday and I hope they are safe by now.
It's so sad also that Baclayon Church in Bohol; one of the oldest churches in Asia was heavily damaged. I was browsing my old photos and saw one of my photos in this church. It was 2011 when I visited Cebu and Bohol and happy that I experienced the different tourist spots in both places.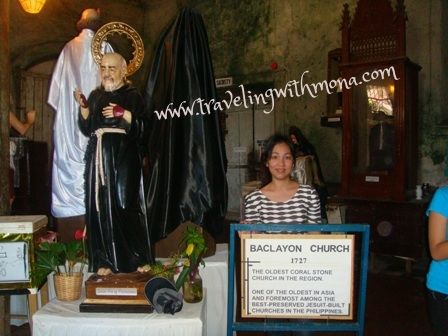 Anyway, what happened yesterday was really heartbreaking but I know Filipinos are fighter and we will fight this battle as one. I may not have cash or in kind to offer but my prayers are here for all the victims of this earthquake.