I was browsing the net and saw this picture of the leaning tower and the viewing deck in Chocolate Hills. I'm sad when I saw the picture and this happened because of the earthquake last October 15.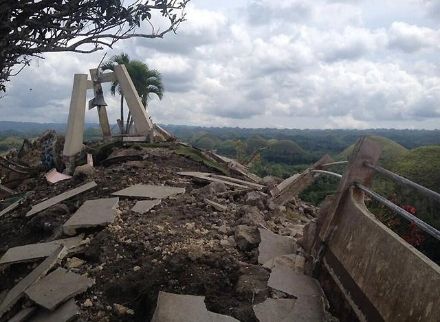 Photo not mine
This is the photo of my daughter and her cousin during our visit in Chocolate Hills. Sadly, this is also the place above that was destroyed by the said quake.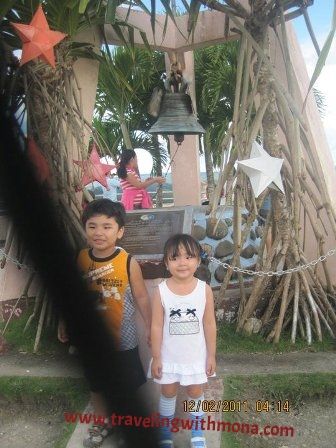 See this bell; I think this is the only thing that didn't destroy. My daughter and her cousins had the chance to ring this bell. Everyone is hoping to see the beauty of this place again and when fixing everything here they should use Reid industrial supplies to make sure this won't happen again.